Vie Val d'Is in association with the Biocoop of Bourg Saint Maurice propose you a fruits & vegetales delivery in "La Maison de Val" on Wednesdays, every two weeks !!!
>>Price of the basket : 15€
>>Create an accont on biocoop website : www.bio.coop/magasin-biocoop_bourg_st_maurice
>> Payed by card in the website 
>> Orders on the website at least the sunday before the delivery (3 days before) using the discount code : vvdbiocoop2022
>> You'll be delivered at "Salle Dôme"  in "La Maison de Val".
DELIVERY DATES  :
Next delevry dates coming !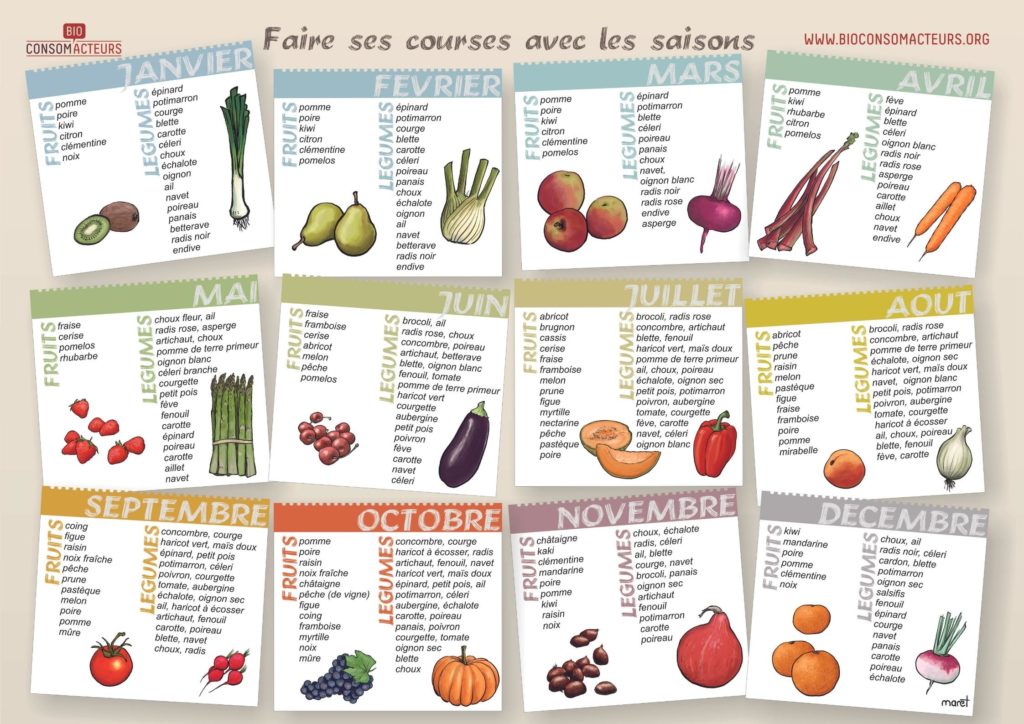 Download the seasonal calendar here